Tour within Ninh Binh
Dong Thai lake bike tour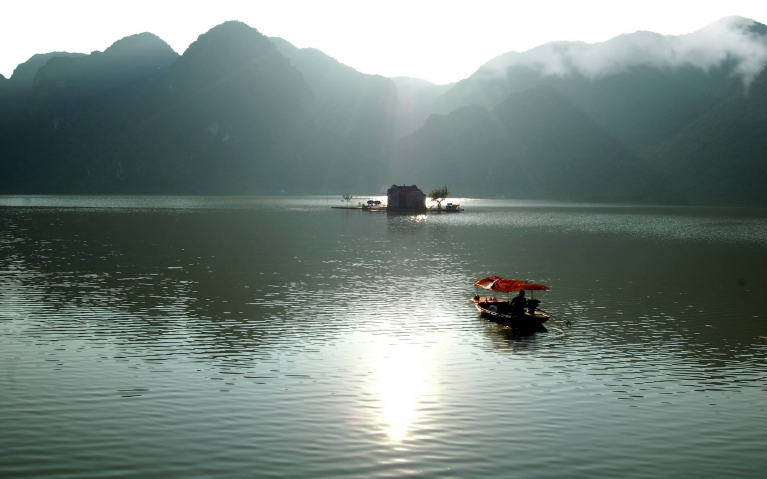 At 7.30 am, departure by car to Yen Mac –  a typical village of the Red River Delta 15 km away from Maison Quê. Arrival at Yen Mac village, meet the hosts of your guesthouse.
Departure to the market of this village to enjoy the local lifestyle of the Vietnamese countryside.The market takes place in a large plot where villagers meet each others exchange their agricultural products from their agrarian activities.
Continue to explore the village: visit of its communal house – a place of meeting for dignitary villagers before 1945  until today; and visit a pagoda where worship Buddhist and the Mother Goddess then back to guesthouse to have lunch.
In the afternoon, take a bike excursion to enjoy a typical scenery of Tonkin village, rarely known by tourists. Arrive at beautiful lake Dong Thai, source of life for a large community of people live by fishing here. Enjoy the reflection of imposing Tam Diep limestones on the lake.
Ride from West to East, along grandiose Tam Diep mountain – a natural boundary between the North and the South.
In 11th century, the ancestors kept expanding territory of Viet Nam to fertile Cuu Long delta by continuously conquered Champa's kingdoms there.  So that, this particular geographical location brings this destination as the end of the world or somewhere that is forgotten by time. 
Arrival at another lake named Yen Thang, turn left to the North and crossing by the paddy fields of ripe rice and meet the driver.
Get back to the car and comeback to Maison Quê.
Transfer : 0h30 // Distance : ± 15 km
Bike : 25 km ; 300 m positive – 300 m negative ; Duration: ± 4h00