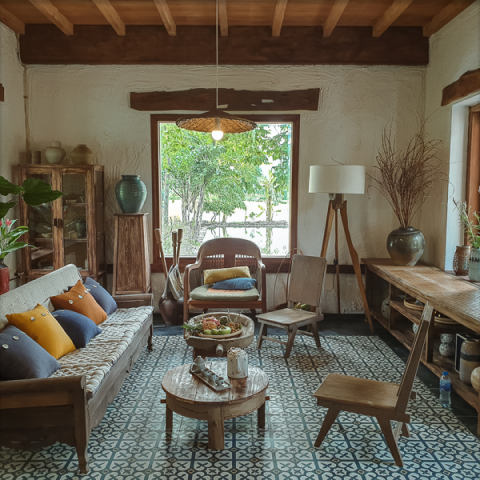 Our concept
In Maison Quê, loosen up & feel the comfort as being home.
Maison Quê is located in the heart of Nham Valley, in the traditional village of Tam Coc. Nestled amongst untouched mountains, caves and swathes of greenery, this quaint village is the gem of Ninh Binh. Maison Quê itself is hidden amidst infinite rice paddies, ambling waterways and giant karsts – blissfully peaceful and impossibly close to nature.
At Maison Quê, sit back, relax and make yourself feel at home. !
" As our homeland and the city where we met each other, Ninh Binh holds a big place in our hearts. Although life has taken us away from our charming birthland, Ninh Binh will always feel like home to us. And that's exactly what we had in mind when we created Maison Quê – we wanted to construct a home away from home for our visitors. Our two-storey house has been designed so that you can experience the same warmth and comfort that we feel when we return to our homeland. Handmade ornaments collected from local craftsmen's workshops effortlessly embellish the whole house. The large windows let natural daylight stream in and the rustic, handcrafted furniture reflects the same strong, age-old traditions of Tam Coc. Aside from carefully considered decor, we have filled Maison Quê with everything you need for a cosy, comfortable holiday. You will find a fully-furnished home, complete with a functional kitchen, a well-stocked bathroom and serene, comfy bedrooms. And if you find there's anything else you need, our staff are happy to help whenever possible. We hope our comfortable home away from home has everything need to relax and recuperate as well as explore and adventure. No more pressure, rushing or stress, at Quê you can finally give free rein to your thoughts and get a slice of rural Vietnam in the utmost comfortable shelter. Enjoy the pleasant breeze of the countryside, watch water buffalo slowly amble by, and soak up stunning scenery wherever you look. We hope you enjoy your stay at Maison Quê – make yourself at home ! "
Hieu and Huong's family.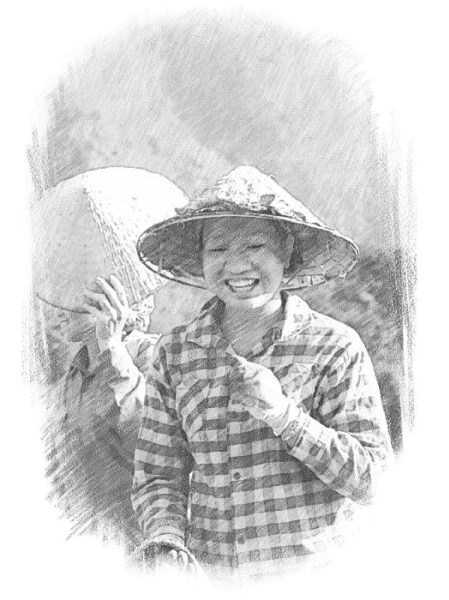 Our location
Off the downtown, Maison Quê is located in the ultimate core zone – one of the most desirable location of Tam Coc. Ideal for bicycling & walking. Here only local tiny houses, hills, rice fields, goats, quacking ducks are bestrewing over the calm greenery swathe. The remote location provide unique chance for travellers seeking something different & off the beaten path to experience another side of the land with pristine landscapes & charming villages but is also short walk from the vibrant centre of Tam Coc.  It's when you are privately enveloped in the most emblematic landscapes of the destination & still not missing all the fun, whimsy experiences of the land at all.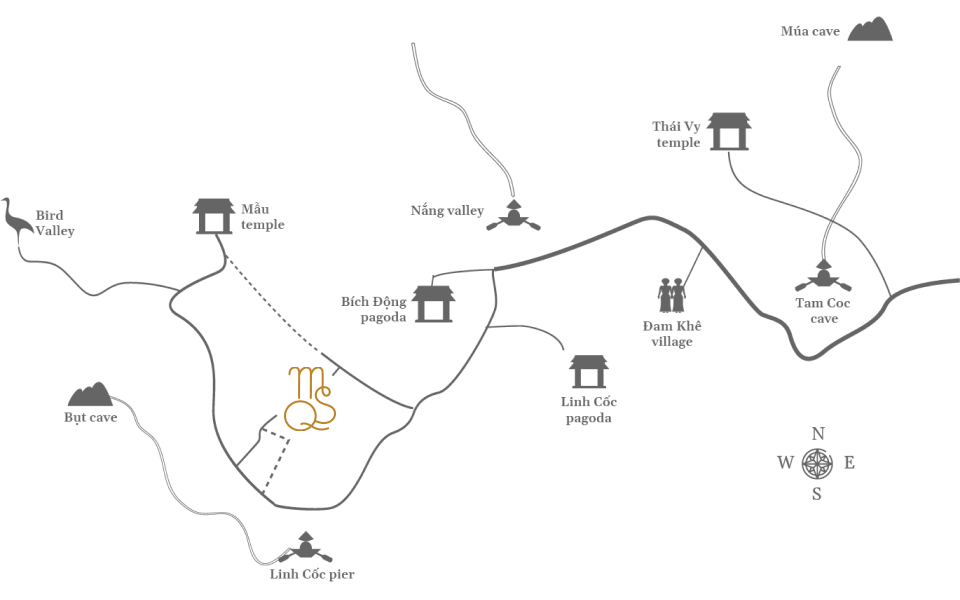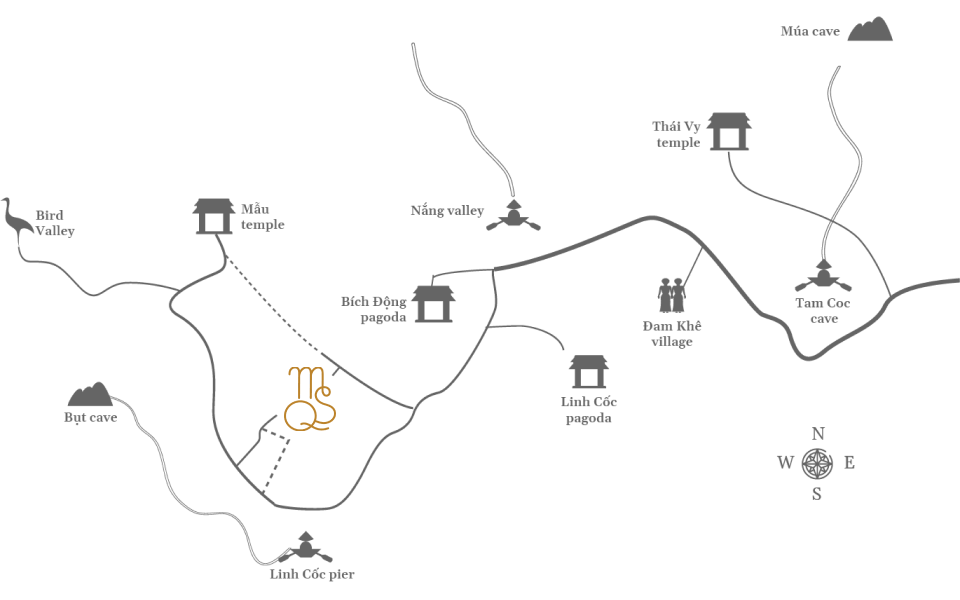 Whichever route you take, you can expect to gain a real insight into both Vietnam's urban and rural side. As you travel, you'll witness incredible views of rice fields, palm trees, water buffalo, Vietnamese towns and villages, and more!