Découvrez l'artisanat local
Cours de confection de paniers en bambou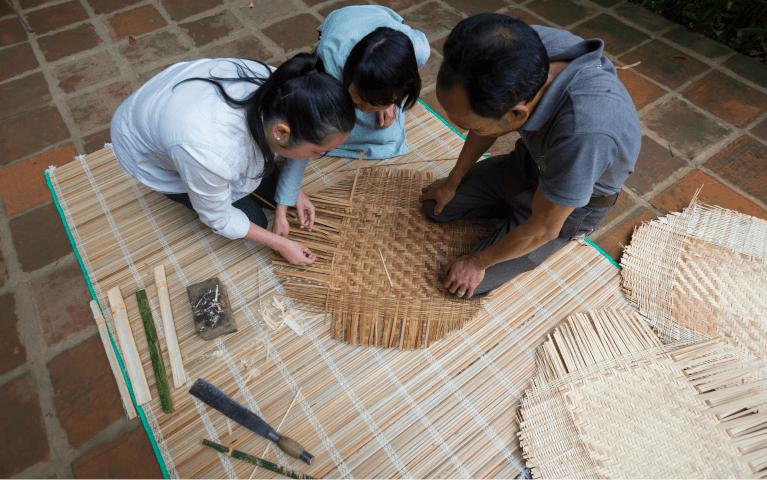 The bamboo trees are always considered to be friends of the Vietnamese people in general and farmers in particular.
During years, every Vietnamese village was specialized in the manufacture of home accessories like beds, tables but especially baskets or hampers. Many villages of basketry were born little by little across the country. It was one time when these products were really predominant on markets.
In recent years, bamboo or rattan products have lost their place in the daily life of Vietnamese people and replaced by new subjects such as plastic, aluminum, stainless steel…However, the traditional products did not almost disappear.
Place: The Communal House in Nham village, close to Tam Coc Garden.
Teacher: Local villager
Materials:
Bamboo: Main material to fabricate objects and baskets. You can replace the bamboo with the rattan, papyrus …
Knife: Split and sharpen the bamboo canes in several identical strips
Steps:
Chose the size of the basket to be made
Split and cut bamboo canes into strips
Put the selected strips in the sun for drying.
Begin basket weaving
Complete your product